About Us
Deborah H. Wald | Anne Mania | Emile R. Nimjeh
 
Deborah H. Wald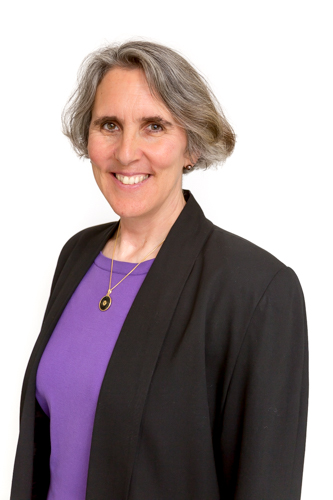 Deborah H. Wald is the founder and managing partner at The Wald Law Group.  A Certified Family Law Specialist*, her work has evolved over the past 28 years from a part-time home-based family formation law practice to a multi-disciplinary full service family law firm.  Ms. Wald's goal is to ensure that all individuals, families and children coming to The Wald Law Group receive the highest quality legal protections available. (*Certified by the State Bar of California Board of Legal Specialization.)
In addition to a strong general knowledge of family law, Ms. Wald has three specific areas of expertise: assisted reproduction law, parentage law and the law as it impacts lesbian, gay and transgender families. She has been involved in shaping California's legislative approach to all three of these areas, and also has three published parentage appeals to her name.  Most recently (and in addition to her retained appellate work), she has been accepting court appointed parentage appeals for children in the dependency system.
A teacher and author as well as a lawyer, Ms. Wald uniquely blends a practitioner's experience with national and historical perspectives.  She has served as an adjunct professor at both the University of San Francisco and Golden Gate University Law schools.  She publishes regularly in journals such as California Family Law Monthly, the State Bar of California Family Law News, and newsletters of the California Association of Certified Family Law Specialists (ACFLS-CA) and California Association of Family and Conciliation Courts (AFCC-CA).
Ms. Wald speaks nationally on contemporary family law issues.  Recent venues include the National Association of Women Judges: the American Bar Association; the American Institute of CPAs (AICPA); the State Bar of California; the Association of Family and Conciliation Courts (AFCC-CA); and the American Academy of Assisted Reproductive Technology Attorneys (AAARTA) / American Academy of Adoption Attorneys (AAAA).
Ms. Wald also is an experienced criminal defense attorney, having started her career as a public defender and then gone on to focus on indigent criminal appeals.  As a criminal defense lawyer she largely devoted her energy to protecting non-citizens facing deportation or exclusion from the United States as a result of their contacts with the criminal justice system.  She also was a founder of Women Defenders, an organization providing professional, technical and social support for female criminal defense practitioners.
Ms. Wald recently served as a member of the State Bar of California Family Law Executive Committee (FLEXCOM).  She currently is a fellow of the American Academy of Assisted Reproductive Technology Attorneys (AAARTA), and the Academy of California Adoption Lawyers and Academy of California Family Formation Lawyers (ACAL/ACFFL).  Ms. Wald is a member of American and California chapters of the Association of Family & Conciliation Courts (AFCC).  She is the Chair of the National Family Law Advisory Council for the National Center for Lesbian Right (NFLAC), and formerly served on the Board of Directors of Our Family Coalition, the Bay Area's largest LGBT family organization.  Ms. Wald is a member of the local bar associations of San Francisco (BASF) and Alameda counties, Bay Area Lawyers for Individual Freedom (BALIF), and the National LGBT Bar Association.  A graduate of Northeastern University School of Law in Boston, Massachusetts, Ms. Wald lives in San Francisco with her partner of many years and their big dog whose responsibility it is to make sure that no matter how busy Ms. Wald gets, she doesn't forget to start each morning by taking a walk.
 
Anne Mania 
Anne Mania is an associate attorney at The Wald Law Group with a focus on divorce and dissolution including property division and support issues as well as custody and visitation. Ms. Mania brings a practical approach to her work, and works to protect the rights of her clients and their children, but does not waste resources by engaging in needless conflict and litigation.
Ms. Mania has practiced law in both state and federal courts, and at both the trial and appellate level, with an emphasis on family and criminal law matters including juvenile delinquency appeals, ADA compliance, and juvenile justice. She began her fifteen-year legal career as a civil rights litigator working first for the non-profit Prison Law Office and then for the San Francisco firm Rosen, Bien, Galvan and Grunfeld. Subsequently Anne opened her own office where she practiced family law, both as a litigator and a mediator, as well as criminal law.
Ms. Mania is a member of the Family Law and Alternative Dispute Resolution Sections of the Alameda County Bar Association and the California State Bar Associations. She is also a member the Association of Family and Conciliatory Courts, and the Pacific Juvenile Defense Center.
Currently Anne volunteers as a mediator in Alameda County courts, and serves as an instructor in mediation trainings with SEEDS Community Resolution Services in Berkeley. A graduate of UC Davis School of Law, in her free time Anne plays soccer, hikes in the Oakland hills, and enjoys spending time with her family.
 
Emile R. Nijmeh 
Emile R. Nijmeh is an Associate Attorney at the The Wald Law Group.  Mr. Nijmeh's focus is on all aspects of divorce, from the dissolution itself to the underlying issues such as child custody and visitation, child support, spousal support, and characterization, valuation, and division of community and separate property.  He enjoys taking a creative and collaborative approach to reaching efficient, amicable resolution of all the issues in a dissolution, which he strongly believes is the best way to save people's money and sanity.  He is also no stranger to high-conflict divorces and custody disputes that require aggressive, zealous advocacy when necessary.
Before joining The Wald Law Group, Mr. Nijmeh attended Loyola Law School of Los Angeles, where he served as an editor on their International and Comparative Law Review and graduated at the top of his class.  Working as a law clerk at music studios and entertainment law firms was instrumental to Mr. Nimjeh's growth as a young attorney.  Though he enjoyed helping artists protect their intellectual property rights, he felt there was a human element that was missing.
Emile is grateful for the opportunity to now apply the negotiation skills that he honed while working in the entertainment field to the family law settlement process, where the stakes are higher and human lives are impacted the most.