About Us
Deborah H. Wald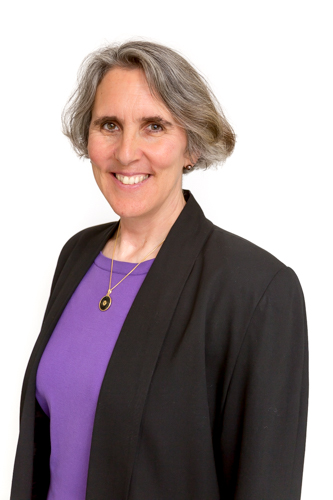 Deborah H. Wald is the founder and managing partner at The Wald Law Group.  A Certified Family Law Specialist*, her work has evolved over the past 28 years from a part-time home-based family formation law practice to a multi-disciplinary full service family law firm.  Ms. Wald's goal is to ensure that all individuals, families and children coming to The Wald Law Group receive the highest quality legal protections available. (*Certified by the State Bar of California Board of Legal Specialization.)
In addition to a strong general knowledge of family law, Ms. Wald has three specific areas of expertise: assisted reproduction law, parentage law and the law as it impacts lesbian, gay and transgender families. She has been involved in shaping California's legislative approach to all three of these areas, and also has three published parentage appeals to her name.  Most recently (and in addition to her retained appellate work), she has been accepting court appointed parentage appeals for children in the dependency system.
A teacher and author as well as a lawyer, Ms. Wald uniquely blends a practitioner's experience with national and historical perspectives.  She has served as an adjunct professor at both the University of San Francisco and Golden Gate University Law schools.  She publishes regularly in journals such as California Family Law Monthly, the State Bar of California Family Law News, and newsletters of the California Association of Certified Family Law Specialists (ACFLS-CA) and California Association of Family and Conciliation Courts (AFCC-CA).
Ms. Wald speaks nationally on contemporary family law issues.  Recent venues include the National Association of Women Judges: the American Bar Association; the American Institute of CPAs (AICPA); the State Bar of California; the Association of Family and Conciliation Courts (AFCC-CA); and the American Academy of Assisted Reproductive Technology Attorneys (AAARTA) / American Academy of Adoption Attorneys (AAAA).
Ms. Wald also is an experienced criminal defense attorney, having started her career as a public defender and then gone on to focus on indigent criminal appeals.  As a criminal defense lawyer she largely devoted her energy to protecting non-citizens facing deportation or exclusion from the United States as a result of their contacts with the criminal justice system.  She also was a founder of Women Defenders, an organization providing professional, technical and social support for female criminal defense practitioners.
Ms. Wald recently served as a member of the State Bar of California Family Law Executive Committee (FLEXCOM).  She currently is a fellow of the American Academy of Assisted Reproductive Technology Attorneys (AAARTA), and the Academy of California Adoption Lawyers and Academy of California Family Formation Lawyers (ACAL/ACFFL).  Ms. Wald is a member of American and California chapters of the Association of Family & Conciliation Courts (AFCC).  She is the Chair of the National Family Law Advisory Council for the National Center for Lesbian Right (NFLAC), and formerly served on the Board of Directors of Our Family Coalition, the Bay Area's largest LGBT family organization.  Ms. Wald is a member of the local bar associations of San Francisco (BASF) and Alameda counties, Bay Area Lawyers for Individual Freedom (BALIF), and the National LGBT Bar Association.  A graduate of Northeastern University School of Law in Boston, Massachusetts, Ms. Wald lives in San Francisco with her partner of many years and their big dog whose responsibility it is to make sure that no matter how busy Ms. Wald gets, she doesn't forget to start each morning by taking a walk.